News
Melancholy singer-songwriter
Morrissey
will release his eighth solo album, Ringleaders of the Tormentors, on April 4th. The former SMITHS frontman recorded this latest effort in Rome with the help of producer Tony Visconti (T. Rex, David Bowie) ...
Scottish pop band
Belle And Sebastian
will release their new album, The Life Pursuit, on February 7th. The seven-piece act is gearing up for a U.K. trek, beginning January 15th ...
Los Angeles alt-rockers
Eels
will release Eels With Strings: Live at Town Hall on February 21st. The live CD/DVD features songs spanning the Los Angeles alt-rockers' decade-long career, including material off 2005's Blinking Lights and Other Revelations, with a string quartet thrown into the mix ...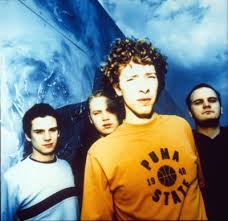 Coldplay
have confirmed they will perform at this year's Brit Awards. The Kaiser Chiefs, James Blunt, KT Tunstall, Kelly Clarkson, Kanye West and Paul Weller will also perform at the event ...
Richard Ashcroft
says he feels like Jesus Christ. According to The Sun he said: "I love the man, I feel like him." The Verve frontman continued: "There's only Richard Ashcroft and Liam Gallagher who know what it feels like. We're the only ones who know how many people we've touched and how powerful that is. "I feel like I'm on a one-man mission. I'm here to use my tools and my gift to take them to a higher level." ...
Bonus:
Rock/Alternative Albums


[CODE]http://utter.failure.org/%7Eavarrin/media/


Eels - 3 Albums




Nada Surf - 2 Albums


[CODE]http://gentilhomme.paul.free.fr/


Radiohead - Me And This Army Remixes




Johnny Cash - Unearthed Boxset


[CODE]http://www.hamuchan.net/melody/


Yellow Card - Ocean Avenue + One For The Kids




Disturbed - Ten Thousand Fists




System Of A Down - Hypnotize




Gogol Bordello - Gypsy Punk Underdog World Strike


[CODE]http://pieter.tuxie.com/meuk/?N=A


Pulp Fiction - OST


[CODE]http://haze1.free.fr/musique/Pulp%20Fiction.rar


Sum 41 - Does This Look Infected


http://cauteretcolo.free.fr/kvc/Does%20This%20Look%20Infected.rar


Elliott Smith Tribute CD


[CODE]http://maven.smith.edu/~pmuralid/sweetaddy/


Albums: The Kleptones, Beatallica


[CODE]http://static.patrick.geek.nz/


The Dresden Dolls - The Dresden Dolls


[CODE]http://unclepromo.com/music/Dresden%20Dolls/


VA - Help: A Day In The Life




[CODE]http://www1.aquarium.lipetsk.ru/upload/warchild%20-%20help%20(a%20day%20in%20the%20life)/




VA - Balkan Beat Box


[CODE]http://nexus.net.free.fr/proz/