The Arcade Fire Live
Here is some nice bootleg recording from
The Arcade Fire
. It is taken from the recent concert at Kings College in London.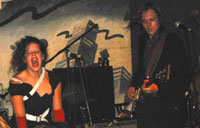 The Arcade Fire - Live at Kings College, London 03.2005
Recently there was another recording available at
www.bradleysalmanac.com
, taken from the concert in Cambridge 2004, but the files have been recently removed. I hope they will be posted again.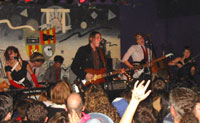 The Arcade Fire - Live at TT the Bars, Cambridge 2004