News: Babyshambles, Franz Ferdinand
Babyshambles
are to play London's Love Music Hate Racism festival in Trafalgar Square next month.
Pete Doherty's band will join Estelle, MC Lady Sovereign and Terri Walker on the bill, reports Xfm.co.uk.
Doherty said: "I don't think you have to be a particularly developed human being intellectually or spiritually to despise racism.
"It may be easy to be complacent, but we need to encourage people to fight racism whether with words or actions. Count me in."
The event is being organised by the Unite Against Fascism and Love Music Hate Racism organisations to bring attention to their Stop The BNP campaign.
The event will take place on Sunday, May 1 and also includes speeches from campaigners, including Tony Benn and Ken Livingstone.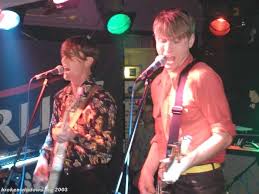 ALEX KAPRANOS has told NME.COM
FRANZ FERDINAND
hope to release their new album in the autumn – and their new songs are "less cold" and "darker".
The band have been in their studio in Scotland working on songs for the follow-up to their self-titled debut for most of this year. However, Alex took time out to speak to NME.COM about the band's progress so far.
He revealed: "We have started recording. Some of the stuff we started recording we will be using but we want to record a lot more. We try and get as many ideas down in the first place. A song might have 28 parts and you keep three of them. Having that huge choice in the first place and then being ruthless about what you reject is how you make decent music. (
read more
)