Bright Eyes - Live Concert
Bright Eyes
is the musical vehicle of Conor Oberst, a young singer-songwriter from Nebraska, who first attracted the attention of the indie music world in 1994 -- when he was just 14-years old -- as the singer and guitarist for Commander Venus. After releasing two albums, Commander Venus broke up, but not before the band members started their own record label, Saddle Creek. Since then, Saddle Creek has served as the outlet for such bands as Cursive and Lullaby for the Working Class, as well as Oberst's current project, Bright Eyes. Incorporating a rotating line-up of players, Bright Eyes is anchored by Oberst's frayed lyrics and his shivering, unnerving voice. Bright Eyes' first two albums, A Collection of songs written and recorded between 1995-1997 and
Letting Off the Happiness
were released in 1998. The latter was recorded with help from members of Neutral Milk Hotel and Of Montreal among others. The EP
Every Day and Every Night
followed in 1999, and in mid-2000 Bright Eyes released the acclaimed
Fevers and Mirrors
.
Oh Holy Fools
was issued a year later. Oberst took time to dedicate to his Desaparecidos project before returning to the studio in 2002.
Lifted or The Story is in the Soil, Keep Your Ear to the Ground
was released that summer. In 2004, Bright Eyes released several EPs, including Home, Vol.4, a collaboration with Spoon's Britt Daniel and One Jug of Wine, Two Vessels. Early the following year, Oberst returned with a pair of albums released on the same day --
I'm Wide Awake, It's Morning
and the electronic-slanted
Digital Ash in a Digital Urn
. Presented is a high-quality (192K) bootleg from Bright Eyes, a must for every true BE fan.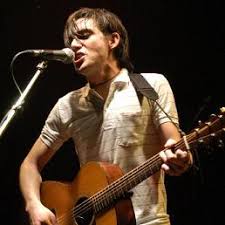 Bright Eyes - 9:30 Club - Washington - 2005-01-29
Bonus:
Placebo - Meds




Ministry - Rantology




Bullet For My Valentine - Hand Of Blood [EP]




Crossbreed - Newslavenation [EP]


[CODE]http://tau.coil.ru/temp/


Jenny Lewis With The Watson Twins - Rabbit For Coat




Ladytron - Witching Hour




Erasure - Cowboy



[CODE]
http://www.verstiegenheit.com/mm/


The Butterfly Effect - Begins Here




Maudlin Of The Well - Bath



[CODE]
http://david.australianinfront.com.au/Mp3/


Albums: The Advantage, Mae, Over It, etc.



[CODE]
http://shhtephe.no-ip.com/Media/Music/


The Sweet - Sweet Fanny Adams



[CODE]
http://www.arjueready.com/shiat/The%20Sweet%20-%20Sweet%20Fanny%20Adams.zip
Sean Paul - The Trinity
[CODE]
http://kyungjunhan.com/music/Sean%20Paul%20-%20The%20Trinity/