Fiona Apple Live
Tidal
,
Fiona Apple
's major label debut, came out when the singer-songwriter was only 18, yet she managed to sound old beyond her years, hooking in listeners all over the age spectrum and bypassing the teen pop ghetto that comes with a fiercely enforced "sell-by" date. Her debut single, the darkly baroque "Shadowboxer," was a moderate hit on both alternative rock and adult contemporary radio and along with Apple's often harsh back story and moody, highly photogenic beauty, Tidal became a worldwide hit. Apple's follow-up LP was hindered by having an entire poem as its song title and a cover shot that downplayed her austere beauty. If that seemed like a deliberate attempt to make listeners concentrate on the music, it worked -- especially when
When the Pawn...
went on to win rave reviews and shoot up to No. 1 on the then-new Internet sales chart. Once again, Apple's pained songcraft slightly obscured how good she really is.
She wasn't heard from again until 2002-'03, when word spread throughout the Internet that Sony was unhappy with Apple's newest songs. (By now the Apple cult had grown immensely, helped along by blogs and message boards.) The controversy continued through 2004, with the facts about who was responsible for the griping - Apple, her label, or the Internet rumor mill - ranging from murky to downright unclear. But tracks had leaked, that was for sure, and while they were apparently unfinished, the fan response was mostly rabid. Apple could now add Internet sensation to her lengthy list of titles (prodigy, tease, true songwriting talent, etc.) The new album finally got the name
Extraordinary Machine
and was released in 2005.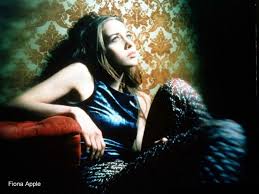 Fiona Apple - Live In LA 11-26-05
Bonus:
Jet - Get Born




Lifehouse - Lifehouse


[CODE]http://www.terranwolf.com/music/


Sugababes - Taller In More Ways



[CODE]
http://music.brainwash.ru/toxzic/dec/Sugababes-Taller_In_More_Ways-2005-.rar
Shaggy - Clothes Drop
[CODE]
http://music.brainwash.ru/toxzic/dec/Shaggy-Clothes_Drop.zip


Death Metal Albums



[CODE]
http://rocksnotdead.free.fr/musiques/Albums/


Eric Prydz - Executive Mix Vol.2



[CODE]
http://kamco.gjgt.sk/mp3/Stastny%20novy%20rok%20Kamilko/Eric%20Prydz/