Muse - Live & Rare
The English rock trio
Muse
consists of guitarist/vocalist Matthew Bellamy, bassist Chris Wolstenhome and drummer Dominic Howard. Bored by the sleepy life their hometown of Teignmouth, Devon provided, the three friends began playing music together. They started the first incarnation of their band when they were all 13, changing the name of the group from Gothic Plague to Fixed Penalty to Rocket Baby Dolls as time passed. By 1997 the band settled on the name Muse and released their self-titled debut EP on Dangerous Records, followed by the Muscle Museum EP in 1998. The group's emotive, Radiohead-like sound and live dates drew critical acclaim and industry buzz, and after a trip to New York's CMJ festival, Muse signed a deal with Maverick Records. Singles like "Cave" and "Uno" preceded their debut full-length album
Showbiz
, which was released toward the end of 1999. Two years later, Muse issued
The Origin of Symmetry
and had a major hit with "Hyper Music." In 2002, fans were treated to the double-disc live set Hullabaloo. Muse's fourth album,
Absolution
, got the usual royal treatment upon its late-2003 release. Stateside fans finally got a taste of Absolution when it was released on Warner Bros. the following March. A short North American tour in the spring coincided Muse's spot on the fifth annual Coachella Music and Arts Festival in May 2004.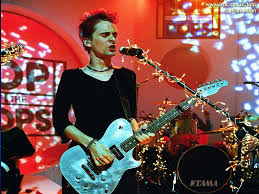 Muse - Bootlegs, B-Sides, EPs, Remixes, Rare
Bonus:
The Strokes - First Impressions Of Earth




Plastik - Volle Packung


[CODE]http://www.amd.co.at/dr0p/files/audio/


Bloc Party - Silent Alarm Remixed




M.I.A. - Arular




Death From Above 1979 - Romance Bloody Romance




The Juan Maclean - Less Than Human



[CODE]
http://www.schoolofprasad.com/papers/


Cake - Fashion Nugget



[CODE]
http://members.socket.net/~abarratt/other/stuff/Cake/


John Vanderslice - Cellar Door



[CODE]
http://www.pimpgimp.org/~aba/


Albums: Blink 182, Offspring, Boomfunk M.C.



[CODE]
http://play.evrocom.net/dl/incoming/+Deagl3/Mp3/


Arcade Fire - Funeral + EP



[CODE]
http://jeremie.imbert.free.fr/


Tom Waits - Bone Machine + Franks Wild Years + Swordfishtrombones




Weakerthans - Reconstruction Site




Stateside - Phonograph




Tom Petty - Wildflowers




Nick Drake - Way To Blue: An Introduction To Nick Drake




+ Fiona Apple, The Killers, Garden State OST, etc.



[CODE]
http://www.nerdnetworks.org/~bistromath/WTFOMGBBQ/