News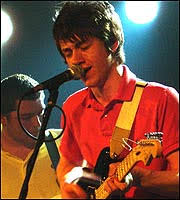 The Arctic Monkeys
have broken the record for the biggest selling debut album ever. The band's No 1 album, Whatever People Say I Am, That's What I'm Not, sold 363,735 copies in one week - beating the total sold by Hear'say in 2001. In comparison Richard Ashcroft's No 2 album, Keys To The World, sold 75,000 copies. The Monkeys sold more than the rest of the Top 20 albums combined. However, they were toppled from the No 1 spot on the hit40uk singles chart by Notorious B.I.G. ...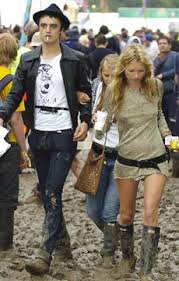 Pete Doherty
has been remanded in custody after admitting possession of heroin in court. It means the rest of Babyshambles current tour is off, reports NME.com. Babyshambles had been due to play Glasgow Barrowlands (January 27), Bristol Academy (28) and London Shepherds Bush Empire (29). Babyshambles also missed gigs in Leeds and Newcastle this week. Doherty will be sentenced on February 8 ...
Paul Weller
has angrily rejected an offer to perform a duet with James Blunt at the Brit Awards. Weller, to receive an Outstanding Contribution To Music award on the night, is not Blunt's biggest fan. He told the Mirror: "I'd rather eat my own s*** than duet with James Blunt." And a spokesman for Weller's record company V2 added: "James isn't exactly the coolest singer around at the moment - he's the last person Paul would sing with." Blunt is up for five Brits and boasts the biggest-selling album of 2005 with his acclaimed Back To Bedlam debut. "He'll be doing a selection of songs on the night - there might be a Jam song or two in there as well," his record company revealed ...
Noel Gallagher
says children are "devil brats". The Oasis frontman, who has a five-year-old daughter Anais added: "They are idiots are they not? "They're f***ing idiots...they're small, noisy, smelly, small, devil brats! "They take too much time and they cry all the time." Noel says that becoming a dad had made him bored reports The Sun. He said: "Many people become so boring when they get kids, they seem to want to take over the house you live in. "You have to be quiet when the babies are asleep... f**k that! It's my house and I am the boss in my house." In the outspoken interview with a Norwegian newspaper, he also has attacks his brother he said: "Liam is not a good person. No one is funnier than him, but he's evil. "When he walks into a room everything freezes." ...
Bonus:
Jenny Lewis And The Watson Twins - Rabbit For Coat


[CODE]http://tinyurl.com/9hosd


Tilly & The Wall - Wild Like Children


[CODE]http://tinyurl.com/b6f8j


David Dondero - South Of The South


[CODE]http://tinyurl.com/ahj3a


Craig Wedren - Lapland


[CODE]http://tinyurl.com/cmn3v


Mars Black - Folks Music


[CODE]http://tinyurl.com/78wft


Coldplay - X & Y


[CODE]http://tinyurl.com/dtr2k


Bloodhound Gang - Hefty Fine


[CODE]http://tinyurl.com/9n7d7


Country: Hog Wild Music


[CODE]http://tinyurl.com/8sdll