News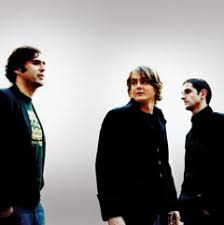 Keane
have announced details of their second album. Under The Iron Sea will be released on June 12 with a North American release on June 20. The album is the follow-up to the trio's debut Hopes And Fears. Keane are due to perform at several European festivals this summer including the V Festival at Chelmsford on August 19 and Staffordshire on August 20 ...
Known for her raucous and theatrical live shows, the ever-elusive
PJ Harvey
will finally release her first-ever live DVD, PJ Harvey on Tour -- Please Leave Quietly, on May 2nd. The collection, directed by Harvey's longtime video director Maria Mochnacz, features footage from the notoriously guarded rocker's U.S. and European tours in support of 2004's Uh Huh Her. In addition, Please Leave Quietly offers a behind-the-scenes glimpse at the construction of the live shows -- from stage sets to sound checks -- as well as the previously unreleased tracks "Evol" and "Uh Huh Her" ...
Babyshambles
frontman Pete Doherty pleaded guilty to seven drug charges -- including heroin, crack cocaine and marijuana -- Thursday in a London court before kicking a BBC Radio reporter in the arm as he exited. The troubled singer, already under a year-long community service order for previous drug charges, was more than an hour late for court, where the judge agreed to postpone his case until April 20th ...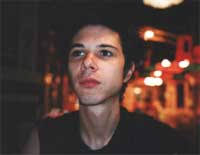 A controversial anti-milk video with a soundtrack penned by proud vegan Nick Zinner, guitarist for the
Yeah Yeah Yeahs
, is now online at peta2.com, the Web site for People for the Ethical Treatment of Animals' youth-oriented branch. The clip, "Milk Gone Wild" -- originally intended to run during the Super Bowl before it was pulled -- apes the popular soft-porn video series Girls Gone Wild, and features girls lifting their T shirts in a bar to reveal udders instead of human breasts. Other musicians that have teamed with peta2 in the past include Le Tigre, Morrissey, Neko Case and Cat Power ...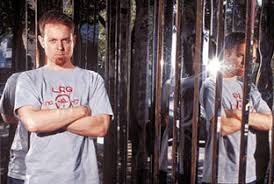 There's no firm release date (summer) or title yet for the next
DJ Shadow
album, but the reclusive artist has unveiled the first taste of new music in the form of "3 Freaks," which features underground rappers Keak Da Sneak and Turf Talk. A video for the track can be streamed from Shadow's official Web site ...
Riding high on the success of her debut album, "Eye to the Telescope," Scottish singer/songwriter
K.T. Tunstall
will release an acoustic set May 8 in the United Kingdom. "K.T. Tunstall's Acoustic Extravaganza" is a fan-oriented package featuring a CD and a DVD, to be available as a digital download and via her Web site, but not at traditional retail outlets. Tunstall recorded the new release between Christmas and New Year on the Scottish island of Skye. The 10-track CD includes acoustic versions of new material, a version of her first, limited-edition single "Throw Me a Rope" and a cover of Beck's "Golden Age." Also featured are unplugged renditions of "Miniature Disasters" and "Universe & U" from "Telescope" ...
Bonus:
Orson - Bright Idea




The Shins - Oh, Inverted World + Chutes Too Narrow




Paul Colman Trio - New Map Of The World




Dream Theatre - Six Degrees Of Inner Turbulence (2CD)


[CODE]http://tinyurl.com/fnd4d


Franz Ferdinand - Franz Ferdinand + You Could Have It ...




The Strokes - First Impressions Of The Earth




Nick Cave And The Bad Seeds - B-Sides & Rarities (3CD)




Brain Failure - American Dreamer


[CODE]http://tinyurl.com/jjyo5


The Shins - Oh, Inverted World




Ted Leo & The Pharmacists - 4 Albums




Stars - Set Yourself On Fire




Something Corporate - North




The Arcade Fire - EP


[CODE]http://tinyurl.com/f55bx


Death Cab For Cutie - Transatlanticism




Jack Johnson - In Between The Dreams




Tracy Chapman - Let It Rain


Mugison - 4 Albums

!!!


[CODE]http://tinyurl.com/enztg
Electrelane - Axes

!!!




+ Patrice, High Tone, Boa, Ez3kiel, Jeff Beck, Youn Sun Nah 5, etc.


[CODE]http://tinyurl.com/kxl5m


The Flaming Lips - At War With The Mystics


[CODE]http://tinyurl.com/d7uqj


Beck - Ubiquitous (Unmastered Guero)


[CODE]http://tinyurl.com/hosq5


Albums: Jose Gonzalez, M83, Portable, etc.


[CODE]http://tinyurl.com/kdde8


Bright Eyes - A Christmas Album


[CODE]http://tinyurl.com/jvqwo


The Dead 60s - The Dead 60s


[CODE]http://tinyurl.com/axejj


Placebo - Meds + Acoustic


[CODE]http://tinyurl.com/ha9bl


K'naan - Dusty Foot Philosopher


[CODE]http://tinyurl.com/joh8w


Coldplay - X & Y


[CODE]http://tinyurl.com/h2wkt


Kaiser Chiefs - Employment


[CODE]http://tinyurl.com/gld6c


Albums


[CODE]http://tinyurl.com/eaqku
[CODE]http://tinyurl.com/zony2


VA - [NME022] C86 (Velocity Girl, Soup Dragons, The Pastels, etc.)


[CODE]http://tinyurl.com/ghorg


Note:

From now on I'll occasionally use "

!!!

" marking to point out the music of less known artists that I recommend for listening. I'll not indicate the music of well-established artists or those already quoted in previous posts. The more information on the artists and album reviews you may get via Amazon, Pitchfork, AllMusic and other similar sites (check the side bar for links) or just searching Google.