News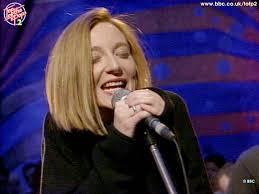 It's been nearly a decade since we last heard new
Portishead
material, but founding member Geoff Barrow insists an actual album may be emerging at the moment. Commenting on the group's MySpace page, he wrote, "The tracks are in a right mess but sounding like [an] album for the first time in years. It's nice to think us old gits have a few tunes in us without sounding like coffee table Zero 7 [or] Moby chill-out shit!" ...
Broken Social Scene
will take some time off once it wraps up its tour commitments. Although it hasn't used the word "breakup," the Canadian outfit told Billboard that it plans to take a break after it wraps up a fall tour, which is in the planning stages. The band didn't forecast how long it's break will last, though many members already have solo projects in the works ...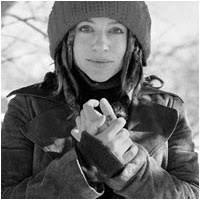 Ani DiFranco
will have her 17th studio album in stores next month. DiFranco's Reprieve will surface Aug. 8, from DiFranco's Righteous Babe label. The 13-song album was recorded entirely by DiFranco with bassist Todd Sickafoose in DiFranco's New Orleans home studio. The album's cover art depicts a eucalyptus tree near ground zero at Nagasaki in 1945 by photographer Yosuke Yamahata shortly after the detonation of the atomic bomb ...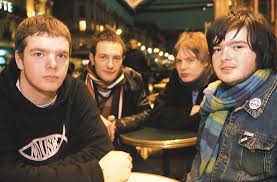 The Electric Soft Parade
has broken ground on its next album. The band headed into Oxfordshire's Truck studios to begin work on the follow-up to this year's The Human Body EP (Better Looking Records). Although no title has been revealed, the act plans to have the record surface in the States in spring from Better Looking Records ...
The Lemonheads
will break a nearly 10-year studio silence this fall. Evan Dando and his latest Lemonheads lineup (drummer Bill Stevenson and bassist Karl Alvarez, both formerly of All), will drop its self-titled effort Sept. 26 from Vagrant ...
Grizzly Bear
will make its Warp Records debut this fall. The act's The Yellow House follows up this year's Sorry for the Delay (Audraglint), which collected the Boston band's demo recordings. The Yellow House surfaces Sept. 5 from Warp ...
Bonus:
Editors - Live @ Trabendo 27-01-2005




Franz Ferdinand - You Could Have It Much Better




Grand Corps Malade - Midi 20




She Wants Revenge - She Wants Revenge




Placebo - Placebo + Sleeping With Ghosts + Meds


[CODE]http://tinyurl.com/zrfhc


System Of A Down - Hypnotize


[CODE]http://tinyurl.com/k57ru


Placebo - Meds


[CODE]http://tinyurl.com/e9upb
[CODE]http://tinyurl.com/lv33g