News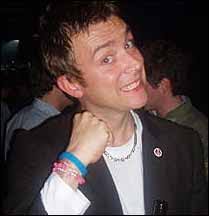 The Good, The Bad and the Queen
, the act which calls Blur front man Damon Albarn and Clash bassist Paul Simonon members, will have its debut single in stores shortly. The band's "Kingdoom of Doom" is set to hit stores in the United Kindgom Oct. 30 in vinyl and CD single format. No word on an American release for the single, or the band's London-themed album, has been revealed ...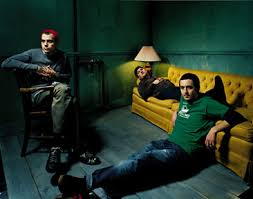 Modest Mouse
will have its new album in stores just in time to stuff Christmas stockings. The act's We Were Dead Before the Ship Even Sank is set to hit stores Dec. 19 from Epic Records. The album, which follows up 2004's Good News for People Who Love Bad News (Epic), features the first appearance of the band's new guitarist, Johnny Marr. The former Smiths axe man joined the band while recording We Were Dead and eventually became a full-fledged member of the act ...
Keane
put American tour plans on hold as front man Tom Chaplin checked into a drug rehabilitation clinic. The act had planned to hit North America to support its latest, Under the Iron Sea (2006, Interscope) this fall, but have put the tour on ice as Chaplain retreats from the world of rock'n'roll to conquer problems with drugs and alcohol. "I've been having to deal with an increasing problem with drink and drugs, and the time has come to get the professional help I need to sort myself out," Chaplain said in a statement. "I feel desperately disappointed to be letting down our fans, but I want to get myself right now so that I can be back on the road for the rest of the year." ...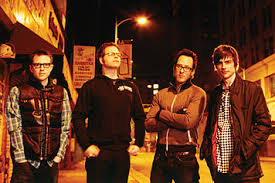 Despite what you might have heard -- from Rivers Cuomo's own mouth, even --
Weezer
hasn't split up. The band went online to fire the opening salvos in a battle of semantics and fight rumors that it had split up, posting a picture of three of its members, including Cuomo, at a table together along with a statement saying the power-pop act hadn't thrown in the towel. "Take those 'Weezer Split?' headlines and place them firmly into the 'Don't believe the hype' bin," the band posted on its website. "And have yourself a fine afternoon now." That's news to most of the world. In July, Cuomo told MTV News that his act was on hiatus after a miserable Make Believe (2005, Geffen) received a lukewarm welcome from fans and critics. The band didn't reveal any future plans to go with the "it's not a breakup" post ...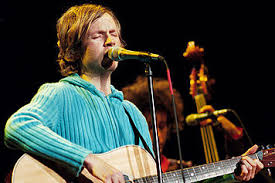 Beck's
leaving the art direction for his new album cover up to fans. The cover for his upcoming album, The Information, which hits stores Oct. 3 from Interscope Records, will literally be a blank canvas for fans to decorate. Albums will come with collections of professionally designed stickers to adorn the cover ...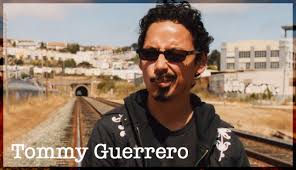 Singer/songwriter
Tommy Guerrero
will have another album in stores in a little more than a month. The San Francisco indie-rock stylist dabbles in everything from funk and Spanish folk to strings and straightforward guitar pop on From the Soil to the Soil, which hits stores Oct. 10 from Quannum Projects ...
Bonus:
Bob Tilton - Crescent + The Leading Hotels Of The World

!!!




Wolfmother - Wolfmother


[CODE]http://tinyurl.com/f7j7r


Indie Albums: The Decemberists, Neutral Milk Hotel, Matt Costa, Final Fantasy, Red House Painters,




Rocky Votolato, Six Organs Of Admittance, Skygreen Leopards, Sufjan Stevens, Sun Kil Moon,




The Weepies, ..Of Sinking Ships, American Football, Angels & Airwaves, etc.


[CODE]http://tinyurl.com/j6t6f


Cocorosie - Noah's Ark




Regina Spektor - Soviet Kitsch + Begin To Hope




Vast - April


[CODE]http://tinyurl.com/zwjfn


Alternative/Rock Albums


[CODE]http://tinyurl.com/hlr55


Annwn - Anarchy & Rapture + The Lovers Enchained


[CODE]http://tinyurl.com/kbnun