News
The Arctic Monkeys
have won this year's coveted Mercury Music Prize. The Sheffield-based band won the award for their album Whatever People Say I Am, That's What I'm Not. Accepting the award, lead singer, Alex Turner, said their success was down to "good tunes" and "no tricks." The band added that they were "surprised, honoured but very pleased" to win the £20,000 award. Their album became the fastest-selling debut in chart history in February, selling more than 360,000 copies in its first week. Arctic Monkeys were up against nominees including Muse, Editors, Thom Yorke, Richard Hawley, The Guillemots and Hot Chip ...
Jack Black's band
Tenacious D
are to tour Britain and Ireland following the release of their new album. The actor and bandmate Kyle Gass release their album, The Pick Of Destiny, on November 13, reports NME.com. The dates are at: Dublin RDS (December 10), Glasgow SECC (11), Manchester Evening News Arena (12), Birmingham NEC (15), Brighton Centre (17), London Hammersmith Apollo (18/19). Tickets go on sale on Saturday September 9 at 9am. For availability after then, go to NME.COM/Gigs. The album is the soundtrack to the duo's new movie of the same name which is due out on November 17 ...
The Magic Numbers
say their new album - Those The Brokes - will be released on November 6. The album was produced by band members Romeo Stodart and Michele Stodart, reports NME.com. The record was partly recorded at New York's Alaire studios. Percussionist and vocalist Angela Gannon said: "I think the pressure was on us to make a better record, and I think we did. If this record tanks we know that we've made a better record than our first one." ...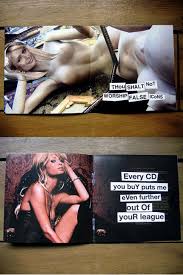 Guerilla artist
Banksy
has tampered with hundreds of copies of Paris Hilton's new album. Banksy replaced Hilton's CD with his own remixes with titles such as Why am I Famous?, What Have I Done? and What Am I For? He has also changed pictures of the heiress on the CD sleeve to show her topless and with a dog's head. A spokeswoman for Banksy said he had doctored 500 copies of her debut album Paris in 48 record shops across the UK. She told the BBC News website: "He switched the CDs in store, so he took the old ones out and put his version in." But he left the original barcode so people could buy the CD without realising it had been interfered with. He visited cities including Bristol, Brighton, Birmingham, Newcastle, Glasgow and London, she added ...
Kim Deal's other band, The Pixies , can't pull it together to record a new album, but she's leading
The Breeders
into the studio this month to record new material. The band's slated to head into a Los Angeles studio with producer Steve Albini to record the follow-up to 2002's Title TK. No title or projected release date for the album has been revealed ...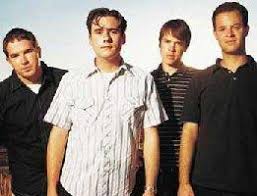 After taking a short break from recording,
Jimmy Eat World
is back at working on its next album. The band took a couple weeks off to play some late-summer live shows, but went back to work on the follow-up to 2004's Futures (Interscope) (read Aversion's review). No hints about the release date or title for the new effort were revealed, though the band previously revealed it was tackling recording by finishing tracks up in five- and six-song chunks ...
Bonus:
RHCP, Tonic, Jewel, Coldplay, Travis, Audioslave, Hoobastank, etc.


[CODE]http://tinyurl.com/q5sgg


Massive Attack - Collected (2006)




Katie Melua - Piece By Piece


[CODE]http://tinyurl.com/p2ctn


Les Wriggles - Moi D'Abord




+ Radiohead, U2, RHCP


[CODE]http://tinyurl.com/pvzpo


Muse - Black Holes & Revelations


[CODE]http://tinyurl.com/lw8r3
[CODE]http://tinyurl.com/pqcoz