AM
AM
was born in Tulsa, Oklahoma and at the age of 13 his family relocated to the suburbs of New Orleans, (Mandeville, Louisiana). Taking refuge in his guitar, AM played throughout high school. While attending college at Loyola University New Orleans, he started writing songs, inspired equally by his own reflective temperament, by the literature and texts he studied as he earned his philosophy degree, and by the music he absorbed simply by living in New Orleans. To this day New Orleans is a source of deep emotion for AM. Always eager to lend his voice to charitable causes, AM has performed at numerous fundraisers and is dedicated to the rebuilding of his home city.
After moving to Los Angeles, AM began working out his songs encouraged by Gary Jules, a songwriter responsible for starting a haven for musicians at the then newly formed Hotel Café, and a friendship with Jamie Myerson, a respected solo artist and producer who has worked with Duncan Sheik, David Poe, Paul Oakenfold, and Sneaker Pimps.
Writing at home, he nurtured his unique style through a combination of meaning, poetry, and sound and began recording the results in his bedroom. AM eventually brought his homebrew discs to Myerson's studio, where he and the producer explored their potential to grow within ambitious, expanded settings. Aside from some bass lines and drums, they cut every new part themselves, vocal and instrumental. "Jamie knew how to embrace the darker side of what I do," AM points out, "from the long reverbs to the creepy synthesizer pads in the distance. It was a perfect partnership."
Upon finishing the music that would become
Troubled Times
, the reception in his current home of Los Angeles has been considerably welcoming. Through podcasts of his appearances on KCRW's Morning In the U.S., AM stirred strong responses at the South by Southwest Music Festival, after which Defend Music welcomed him into their fold. Television and film picked up on the buzz; and in a matter of months AM's songs were heard in indie films at every major film festival in the U.S. and Canada including the 2006 Sundance Film Festival, and on television including HBO's Big Love and MTV's The Real World – at least 35 placements from this 10-song album as of this writing.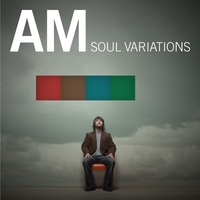 Los Angeles based singer/songwriter AM returns with his sophomore release
"Soul Variations"
, a rich and musically varied album with political undertones heavily influenced by the effects Hurricane Katrina had on his hometown of New Orleans, what the tragic event revealed about America, and perhaps of humanity in general. "Soul Variations" also offers AM's signature songs of lost love such as "Stepping Stone" and "Live A Lie".

AM - Soul Variations
(album stream)
AM @ MySpace
Bonus:
A Band Of Bees (The Bees) - Octopus (2007)

!!!




Menomena - Friend Or Foe (2007)


[CODE]http://tinyurl.com/36pc2u


Chamillionaire, Keith Urban, Paul Wall, Counting Crows, Jack Johnson, Queen, Pink Floyd, etc.


[CODE]http://tinyurl.com/3xwocd


Slint - Spiderland


[CODE]http://tinyurl.com/2nkshk


Sonic Youth, Front 242, Face To Face, Kaleidoscope, Billy Corgan, etc.


[CODE]http://tinyurl.com/244p6p


Bjork - Volta




The Rakes - Capture Release


[CODE]http://tinyurl.com/2jlzzw


Timbaland - Shock Value (2007)


[CODE]http://tinyurl.com/32zpdh


Siouxie And The Banshees - Hyaena


[CODE]http://tinyurl.com/38pxzo


Fat Freddy's Drop, Dir En Grey, Medialab, The Yellow Monkey, Gazette, Nightmare, etc.



[CODE]
http://jrockftp.free.fr/