Deer Tick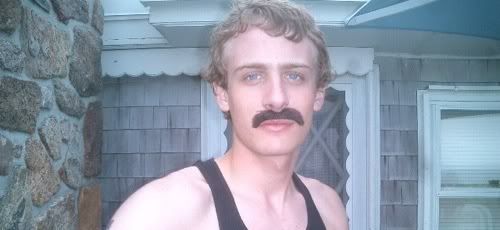 Deer Tick
began as the songwriting project of John McCauley, a singer/songwriter based out of Providence, Rhode Island. Thanks to the help of Brendon "Viking Moses" Massei, McCauley has been ferociously zig-zagging across the United States, hitting all the sparsely attended basement shows, smoky bars, upscale joints, small to medium size festivals, and everything in between, since April of 2005. At 21 years of age, McCauley has worked very hard to get his homemade CD's in players across the country, and has no plans to stop any time soon.
In addition to his own musical endeavors, McCauley has also collaborated with notable contemporary musicians such as Viking Moses, Jana Hunter, Nat Baldwin, and Jason Anderson.
Deer Tick's first official release will come out on September 4th, 2007 through Houston's Feow! Records. Entitled
"War Elephant"
, the album represents the fearlessness of a young man who will play a set at a New England sports bar while a Red Sox championship game is on the tube. But more than that, the album celebrates the art of songwriting and the songs that have advanced McCauley in his career and made him a unique figure on the face of music for the past two or three years.
McCauley takes his cues from legendary songwriters such as Townes Van Zant, Neil Young and Ritchie Valens, and big stage personalities like Sammy Davis Jr., and Tony Bennett. His influences are something that sets his live shows apart from most other acts. The Deer Tick experience is something that can be fun and heart wrenching at the same time. The performance is usually riddled with jokes, but always with a genuine and serious message that is delivered sincerely to the listener. You might just have to go and see it to fully understand it.
New to Deer Tick is drummer Dennis Ryan and bassist Chris Ryan (no relation). Dennis and Chris are the second and third official members of the band, next to McCauley. Chris Ryan won't admit it, he says he can't commit. Dennis is definitely in it for the long haul.
Check It Out!
Deer Tick - Diamond Rings 2007
Deer tick - Art Isn't Real
Deer Tick @ MySpace
Check Comments for Bonus!