The State Of Samuel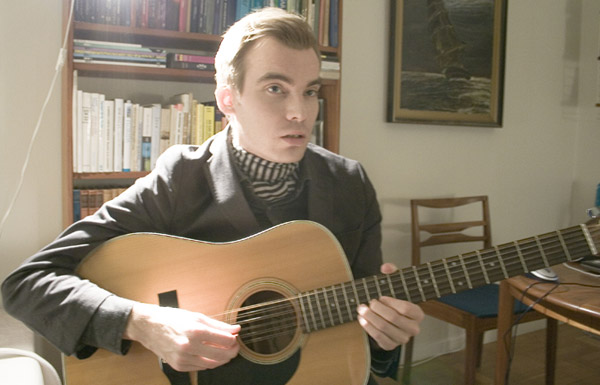 Samuel Petersson a.k.a
The State Of Samuel
grew up in Varberg on the westcoast of Sweden. Frustrated with the people and music climate in hos hometown, he started recording songs on his 4-track machine and in 1996 he came up with the name "the state of Samuel". Several of these early recordings would resurface for his debut cassette "a 141 points average" referring to his personal-best in bowling at the moment(it's way better now!).
In 2002 while working on his forthcoming CD "Mutiny on Mercury", Sam was contacted by Japanese label Escalator about releasing a "best-of" compilation with songs from the 7" and tape releases so far. "Swedish Metal Aid"(named after the swedish hairmetal charity supergroup for africa), a CD/LP with 25 songs saw the light of day in July 2002. This month also saw the release of the self-titled busy band debut EP.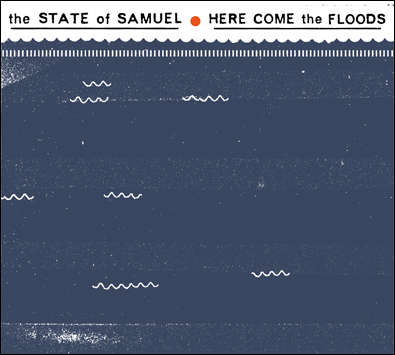 "Mutiny on Mercury", the first "real" state of Samuel fullength was released in 2003 on Strings of Nashville(Sweden) and Humblebee recordings(Canada). December 2004 also saw the release of another affiliated release: The Estate of Samuel »Fast Love« on bedroom recordings. In april 2005 Kittridge Records released the compilation Homemade Hits vol.2 which featured the song "Square Roots". This was the first release in over 2 years from the state of Samuel.
Forthcoming record
"Here come the Floods"
was finally finished in 2006 and released in October 2007. Current line-up includes Isak Klasson(bass), Amanda Aldervall(guitar), Peter Eriksson(drums) and Samuel Petersson(guitar, vocals).
Recommended!
The State Of Samuel - The Residents Of Gloom
The State Of Samuel - Square Roots
The State Of Samuel @ MySpace
The State Of Samuel - I Still Love You
Check Comments for Bonus!