Factor
Few producers in modern day hip hop respect the art of sampling quite like Canadian beatsmith
Factor
. Whether he's reworking dusty Canadian folk tunes or hidden funk anthems, Factor thrives on creating diverse, drum heavy, and wonderfully catchy beats. Over the last 10 years Factor has built a reputation as being one of the most prolific and consistent producers in independent hip hop. He has laced tracks for a veritable who's- who list of West Coast underground rappers including members of The Shapeshifters, Living Legends, Swollen Members, Freestyle Fellowship, Project Blowed and others. In Canada Factor has helped put Saskatoon, Saskatchewan on the map by founding and running the independent label Side Road Records all while producing music for every Side Road release. While most beat makers stay put in the lab, Factor is an exception to the rule, touring relentlessly as a supporting DJ around the world with many rappers including Busdriver, Subtitle, and Josh Martinez.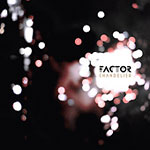 On
"Chandelier"
, his first solo release on Fake Four Inc., the melodic elements of Factor's production shine while perfectly complimenting vocalists such as Sadat X of Brand Nubian, Awol One, Myka9 of Freestyle Fellowship, Moka Only and others. Unlike many producer/guest rapper projects of the past Chandelier does not come off sounding like another run of the mill hip hop compilation, instead this is a fully flowing, fleshed out album from start to finish complete with lyrical themes and musical odes to soul, folk and psychedelia. With Chandelier, the hardest working producer in Canada has become a master of his own style and has dug himself a niche on the fringes of a hip hop world all too often cluttered with imitators and uselessness.
Currently, he is performing alongside Awol One on the road with Montreal rock band Islands.
Recommended!
Factor - Good Old Smokey (feat Myka 9)
Factor @ MySpace
Check Comments for Bonus!