Recluse
Recluse
is a band from New York City that was started by Tim Barr in the summer of 2007. Recluse evokes feelings of deep emotion rooted in a rock/pop vibe. The combination of diligent guitar work and songwriting as well as intense raw vocals creates a depth not commonly felt in today's popular music. Fed up with writing and performing strictly in the confines of his bedroom, Tim enlisted his close friends, Charles Mctavish, James Nelson and Peter Mistretta to play drums, bass and guitar respectively. They began rehearsing in the basement of a building in the manhattan neighborhood of Chelsea. After several months of practicing the band went into the studio to cut their first EP.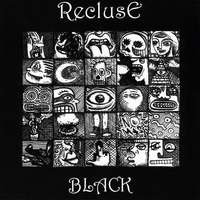 After many hours and sleepless nights, the band completed their
first EP
which officially pressed in march of 2008. The band has been playing shows all throughout Manhattan and Brooklyn as well as parts of upstate New York. At the present time Recluse is back in the studio recording more tracks to complete their full length record.
Recommended!
Recluse - Perfect Sight
Recluse @ MySpace
--
SONG OF THE DAY:
Jeremy Enigk - Life Is Too Short
(from
OK Bear
, out on May 12th on
Lewis Hollow
)
--
Check Comments for Bonus!