New album release... The Stills
The Stills
formed in Montreal in 2000, and shortly thereafter relocated to New York as one of the first signings to Vice Recordings. The band rose to prominence in 2004 with the release of their debut album,
Logic Will Break Your Heart
, which spawned the hit singles "Still in Love Song" and "Lola Stars and Stripes".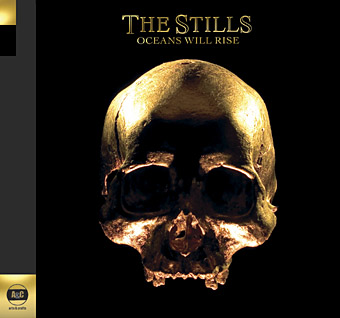 Oceans Will Rise
, the band's third album and first for Arts & Crafts, is set for official release throughout North America August 19, 2008. Recorded and produced once again by Gus Van Go with Werner F, Oceans Will Rise marks not so much a departure for the band as a bold new musical stride forward, meshing together and elaborating distinct sounds of their previous two records. "We've never felt such a raw energy of inspiration before," commented Tim Fletcher, "We've never felt more driven collectively as a band as we do right now and I think you can feel that throughout the album." The result is a fresh, invigorating trek through a landscape at once familiar and entirely new; a sound that had Spin.com call "exciting and hook-hungry" following a winter club performance which showcased some of the new material. The new album is set for release on August 19, 2008.
Recommended!
The Stills - Being Here
The Stills - Rooibos / Palm Wine Drinkard
The Stills @ MySpace
Check Comments for Bonus!